Introducing our Rehab Exercise App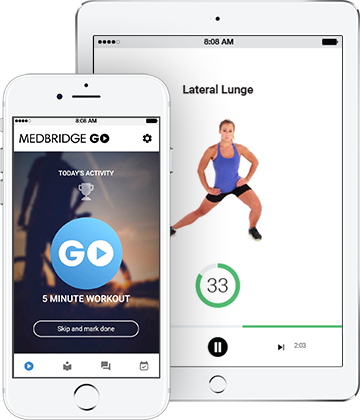 At PhysioCentral, we want to get you on the path to a healthy recovery as quickly as we can, so we're excited to tell you about 'MedBridge GO', our new mobile app that allows you to watch videos of the home exercises we prescribe during your visit.
The mobile app is completely free to download, and also includes educational videos to help you learn more about your specific condition.
Your program will also be updated as you improve.
Set reminders to do your exercises, keep track of your progress every day, and together we'll get you back to a pain-free life.
Download the app here:


Once downloaded, open it up and enter the access code: CXR786A2
This will deliver the exercises to the App for you to follow when suffering from Sciatica.
Enjoy!